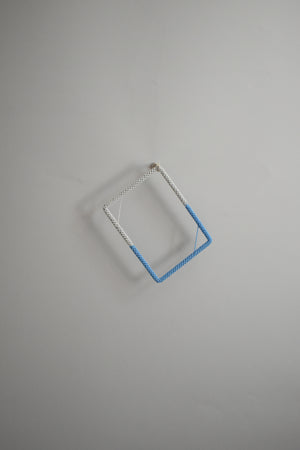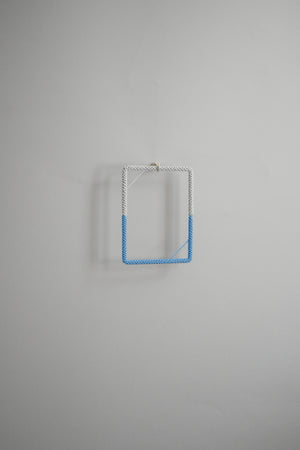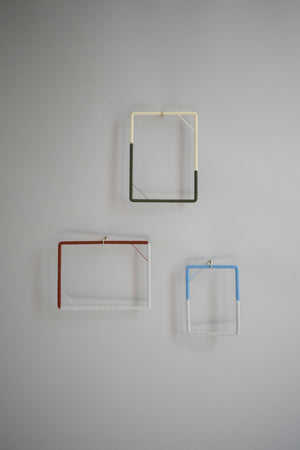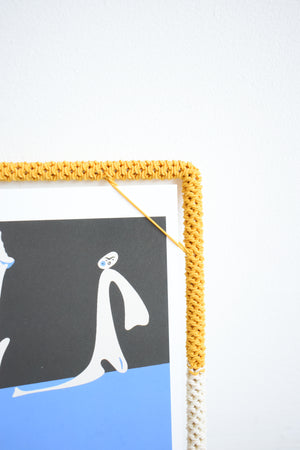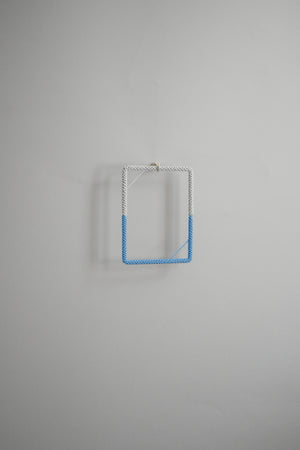 FRAME / A6 / light gray × light blue
Insert the artpiece into elastic cords.
No two unique color combinations are alike.
size: H/17cm W/12.8cm
material: elastic cord /polyester ,rubber ,stainless
 *Size.A4 or A5 includes an acrylic panel.
The products are all hand-knitted.
Please note that individual differences may occur.